When:
June 15, 2019 @ 2:00 pm – 5:00 pm
2019-06-15T14:00:00-06:00
2019-06-15T17:00:00-06:00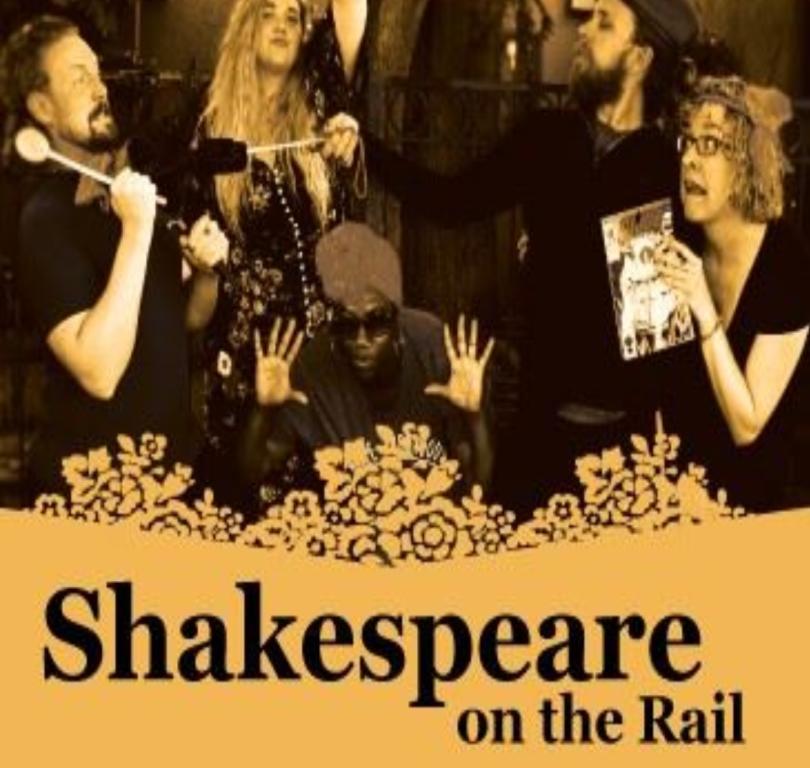 Since 2010, a small team of local actors has been bringing Shakespeare scenes onto the Rail Runner every summer. This June, passengers will once again be treated to half-hour performances from three of Shakespeare's plays, The Merry Wives of Windsor, Romeo and Juliet, and A Midsummer Night's Dream.
These performances, which are part of the Vortex Theater's outreach program for the NM Shakespeare Festival, are comedic and family-friendly.
·     #704 northbound between the Sandoval Co. / US 550 and the Santa Fe Co. / NM 599 Stations (approximately 2-2:30 p.m.)
·     #705 southbound between the Santa Fe Co. / NM 599 and the Sandoval Co. / US 550 Stations (approximately 3:40-4:15 p.m.)
Performances take place on the bottom level of the southernmost passenger car