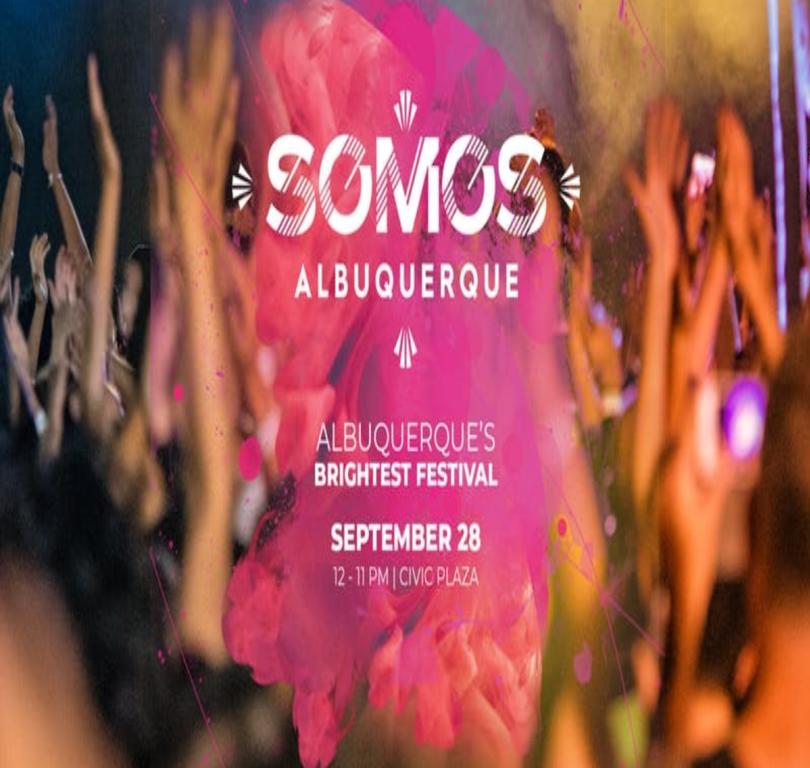 SOMOS ABQ is a vision conceived by young professionals to illuminate the beauty and brilliance of Albuquerque.   Hundreds of local collaborators – including nonprofits and community organizations, technologists and entrepreneurs, artists and designers, musicians and performers, chefs and brewers, business owners and government – band together to present this immersive showcase of the talent, creativity and spirit of Albuquerque.
SOMOS Entertainment features the best of Albuquerque – alongside internationally touring artists. The talent is a mix of local and national bands. Outdoor stages throughout downtown celebrate a wide range of genres with something for everyone.
SOMOS Arts Culture Tech Boulevard is an immersive experience curated by artists, arts organizations and creative entrepreneurs. With art- and tech-making activities, large-scale art installations, roving and aerial performances, and more, the Boulevard showcases Albuquerque's creative talents.
SOMOS Food & Drink provides an authentic taste of Albuquerque's culinary scene. Food courtyards highlight our city's best restaurants, and the New Mexico Brewers Guild Craft Beer Garden highlights our city's most delicious breweries.
SOMOS Youth & Families offers a special experience including participatory projects and activities, featured youth performers and artists, and community organizations geared towards young families. All youth who visit receive a free original SOMOS screen print.